I love it, I hate it
The Kinderdijk windmills, in South-Holland, are beautiful to see. The environment is fantastic. However… I love it, I hate it! But why? Sometimes it's just too busy. To much people. Al the photographers. They are almost not fighting for the best place yet. But it doesn't matter much… I can't handle this (anymore) very well.
Also this evening. I take the shot and I run back home. Confused, disappointed. In the people? Or maybe in myself. I don't know anymore… But…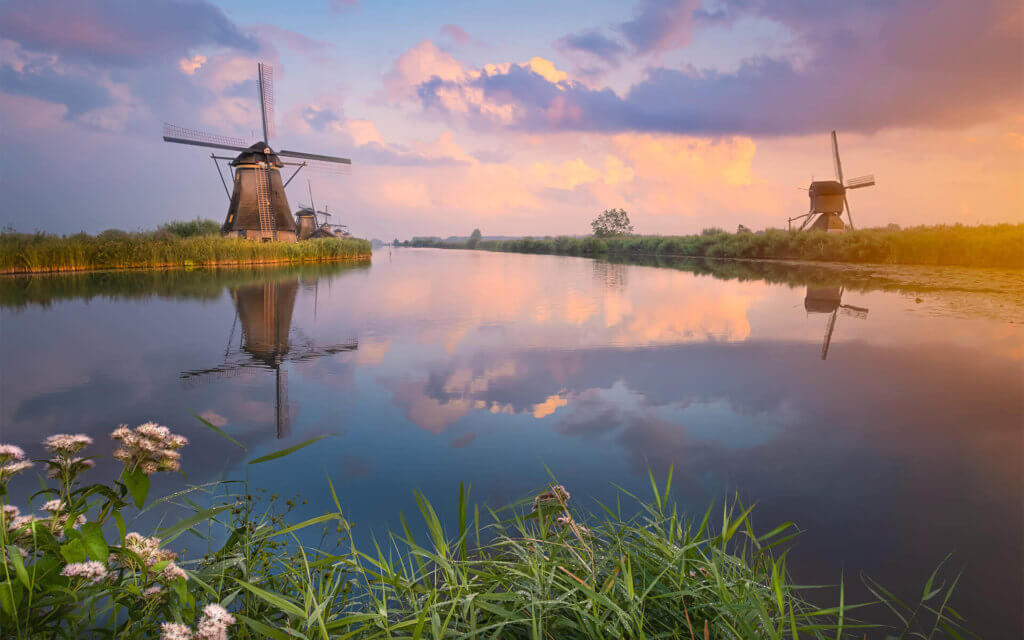 I 'm happy whit this photo 😉 I love the colours, the softness. The reflection of the windmills with the beautiful flowers in the foreground. Maybe I enjoy the Kinderdijk windmills more when I look at this photo. From behind my computer 😉
Kinderdijk…. A lovelly place, whith great history. Beautiful mill architecture …. But when I visiting it again… My mind thinks again… I love it, I hate it.