Wintermorning at Kinderdijk
It has been almost a year since we had these beautiful scenes at Kinderdijk. A lovely windy morning at the windmills. When you think about it you feel the cold of the wind again, looking at the ice. Delicious. We would like to have it again soon. For now, for example, enjoy this landscape photo.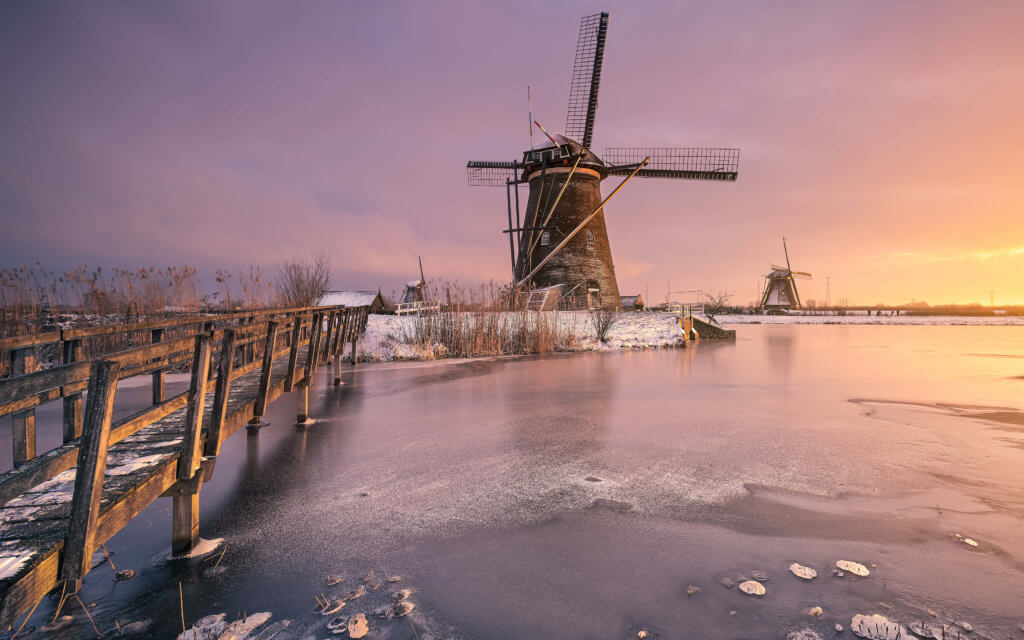 Secretly I long for a nice ice period again. The sliding ice on the water. Preferably with ice floes on a lake… Of course you can dream a little about this.
Hopefully my body will cooperate at that time as well. I have enough energy, little pain so that I can go out. Sometimes this is quite a struggle. In my head I would like to. But driving to a location, walking, photographing that might still work. But back home…. And won't it cost me too much? It must not be at the expense of my family or work… You read it already… A lot of thoughts. Fortunately, Kinderdijk is close by. And it is always beautiful. Whether it's summer or winter 😉