The stairs to nowhere
I have a long time this location on my list. The Zeelandbrug photographed from this side at Schouwen-Duiveland. The stairs to nowhere…
Many photographers, also I did it to, photograph the Zeelandbrug from the other side, nearby Colijnsplaat. Why? You then have a nice symmetry from the pilars of the bridge. From this side from Zierikzee, you do not have this. On this side you have the movable bridge deck. But here, on this side, are the stairs to nowhere. I like that ?
Why this side? It is a popular spot for divers to watch the nice underwaterlife. For these divers yolu have here the stairs. And these stairs are my leading line for the photograph. Hope you like it ?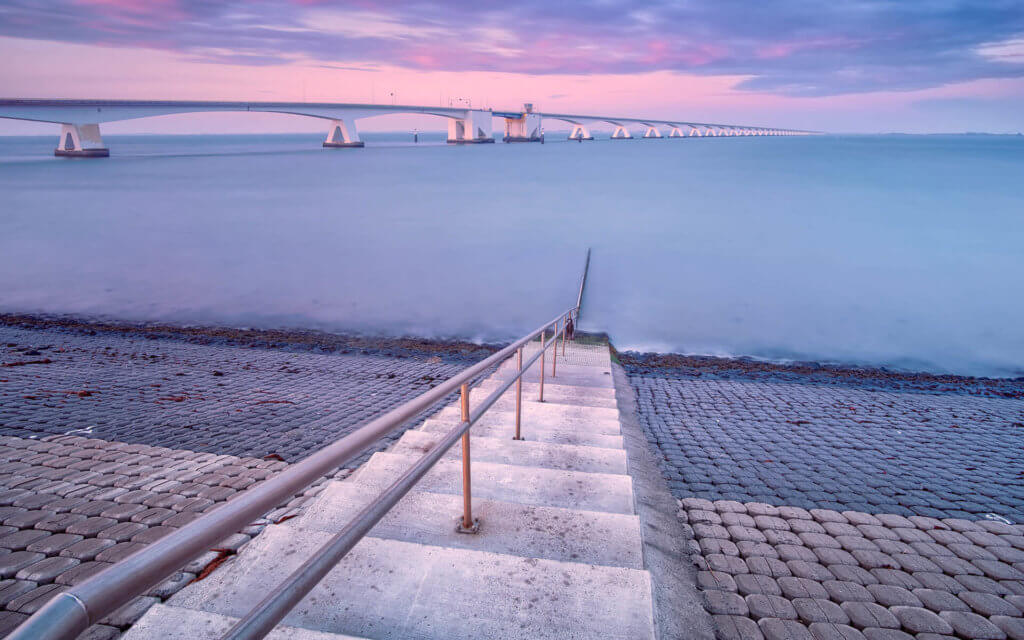 And then…. Then I see some lightning on the right side of me. What happens? That my friends, is for the next time ?