Here I stand
I love this shot. The composition, the foreground, the sky… It makes or breaks a photo. For this one, yes, it makes! The location is the same as "Founding tranquility for my heart" photo. Nearby our holiday home at Porthcawl, South Wales. The rock in the middle would say: Here I stand! Between the rain, thunder and tides. Here I stand for now and in the future.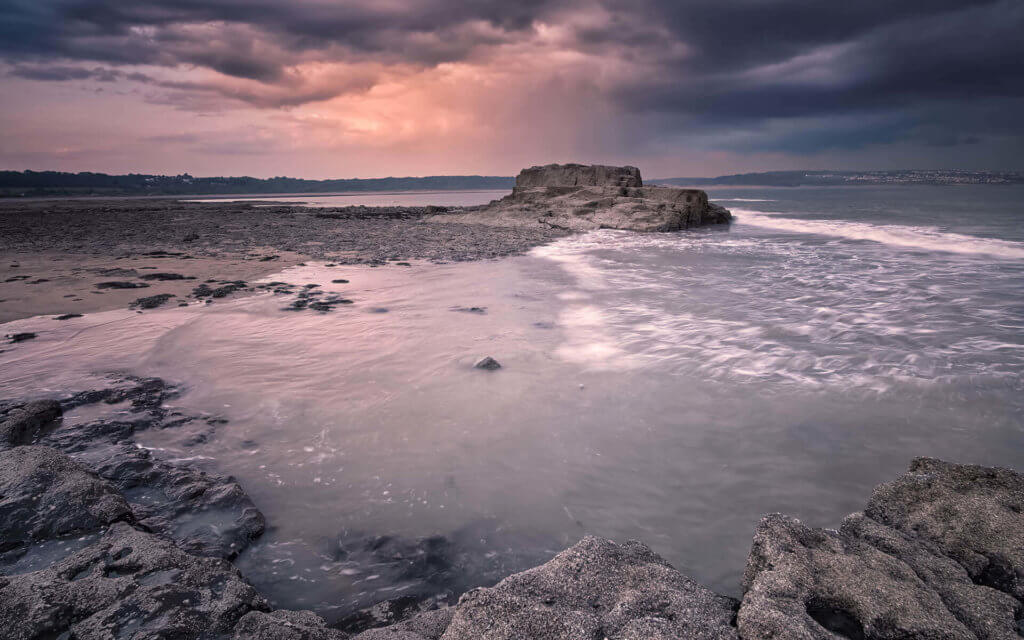 A few minutes before this shot, after a warm day, I run back into our home. The rain came very hard down. When it was a minutes dry, I run back to the beach. The sky was dark, and with the last sunlight off the day in my back, makes this a colourful pallet.
The first week in Dorset was a little bit dissapointed. I know, last year was perfect. To perfect… But this week at Trecco Bay it makes it's all well ?