When the earth awakens
It makes me still… When the earth awakens… It reminds me how great is Thou art… That's my conclusion after a very nice stay at the Scottish Border with his fabulous coastline.
A few weeks ago, we (my family and I) stays for our holiday in Scotland. Scotland… Glen Coe, Isle of Sky and the Cairngorms mountains. Gorgeous nature for a landscape photographer. But no, we stays at Eyemouth, the Scottish Border. A lot of people from outside the United Kingdom don't visit this erea. It is hard to understand why…
This coastline has it all. Beaches, rocks, castles and more… So, the first morning it was immediately a hit. Great conditions at the bay at Eyemouth Holiday park. It came all together, when the earth awakens. I love it 🙂
Our time there was to short to discover it all… So… I know one thing…. We meet again 😉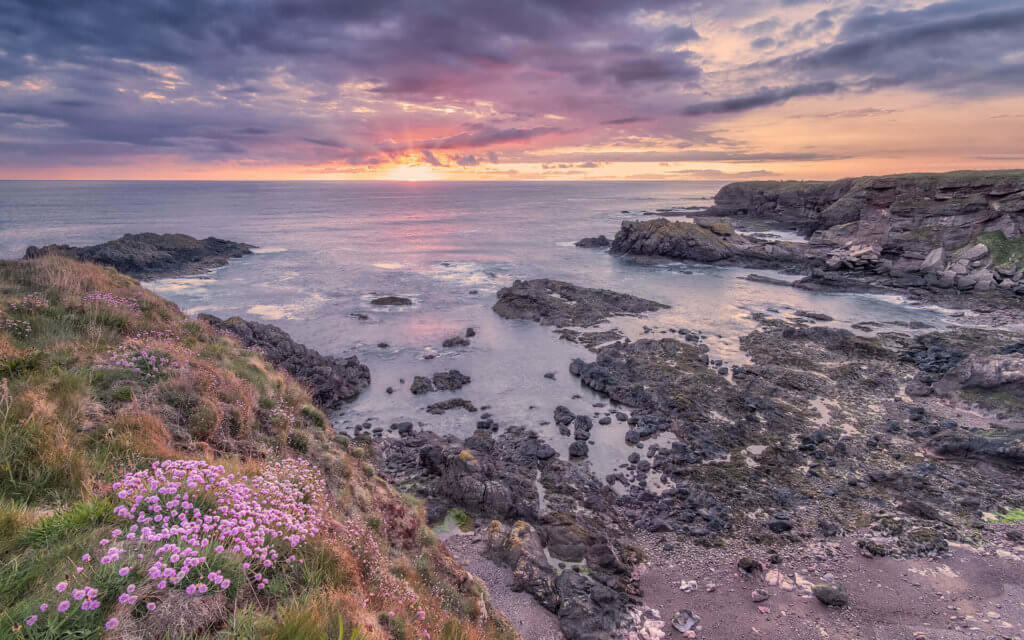 In this holiday I also tested and reviewd more about the H&Y Filter System. I love that the filters are magnetic. Is it so simple and easy. You wonder why the other brands don't work with a system like this… How it works? Check the video below.