Finding love
On this moment I struggle a lot. I have a headache, the last fhew weeks. Normaly you can say, that I have some problems with my forehead cavities. But with a check at the hospital, last year, they found out that I haven't forehead cavities. So no forehead inflammation…
And than my sugar. I'am a diabetic. With the pain my sugar is unregulated. And I hate that so…
So on this moment I'm unhappy with my self. I wanted to work, to go out, to go make some landscape photos. To play with my son in the garden… But I can't and make me feel sad. Very sad…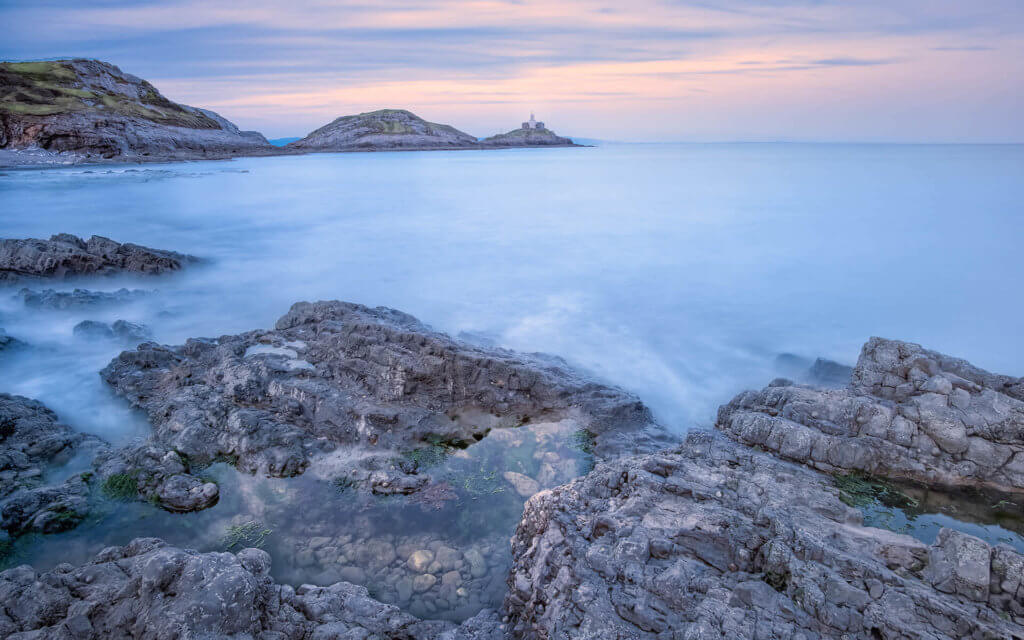 When we stay at Wales, we visited Mumbles Head. It is nearby Swansea. It is a lovely rocky beach and three rock hills in the sea, and on the last one there is a lighthouse.
The weather wasn't very good that evening. But I love the view, so I was looking to get some point for my foreground in the photo. To make the photo more interisting. And I found it. Maybe the foreground is to much, but I love the idea behind it.
Between the rocks there is a little pool. The tide was coming. In the beginning there was not that much of water. And the pool looks like a heart. Yes, I know ? You need a little bit of imagination ?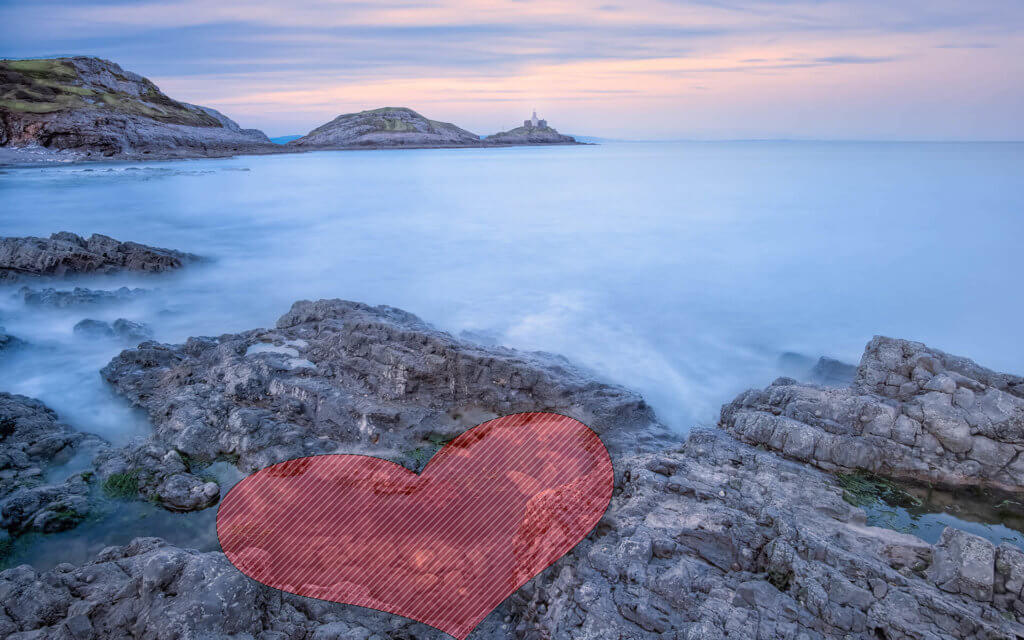 But the heart give me strength. I enjoy my evening there at the Channel of Bristol. I toke a few long shutterspeed photos and the light came, softly. I like this atmosphere.
When I thinking back at that evening… On the moment that I struggle. I know that there will be alwyas people who loved me. My family, my wife and son. No, it isn't easy to live with me. My health put a high pressure on our lives. But with love in our heart, we will fight. We will stand… And… We stand never alone… Remember that! I trie it too ?