Golitha falls
After our stay in Dorset we drive to Cornwall to our next bungelow park. Unfortunately, we could check-in after 15:00 hour, so we need a temporary activity. I have search and found a beautiful photo location: Golitha Falls.
What a beautiful forest. The walk to the waterfall (more spectacular cascade) is not really child friendly (Certainly not for our 2 year old son). But the surroundings were very beautiful.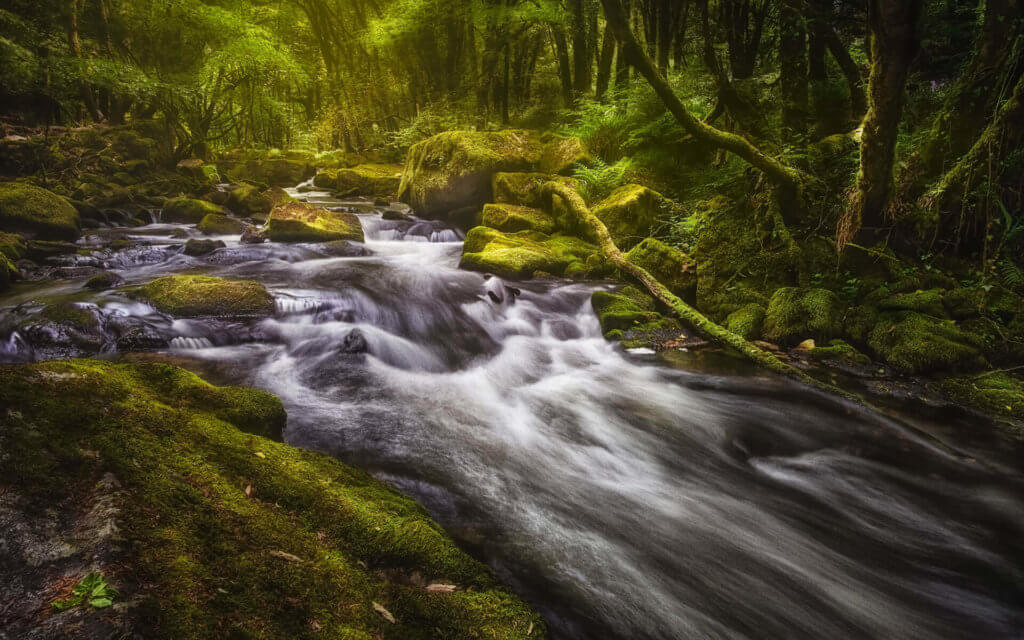 The Golitha Falls and the forest belong to the National Nature Reserve. It is one of the best beauty spots on Bodmin Moor. You can find parking to the waterfalls near the market town of Liskeard.
After this wonderful break, we continue our drive to our next bungelow park. We had there a beautiful week. Unfortunately, it was a little disappointed photographic week at the Cornwall coast. The skies were hazy and tight blue. I have only one other photo of this holiday week… But with this photo I am very happy …. The reason why? Just wait to the next blog 😉