There he stand
After the first beautiful sunset it takes a while to take the camera for the next evening. The skies where to clear… and in the evening arrived smog above the sea.
Every day, every hour I checked the forecasts… finally the forecast show some clouds above Portland. The coast Durdle Door to kimmeridge the skies will be clear. So Portland is the destination for this evening…
Last year I take some nice photos from the lighthouse, this time is Pulpit Rock my subject. The rock stand on amazing location. Massive with proud. I love it!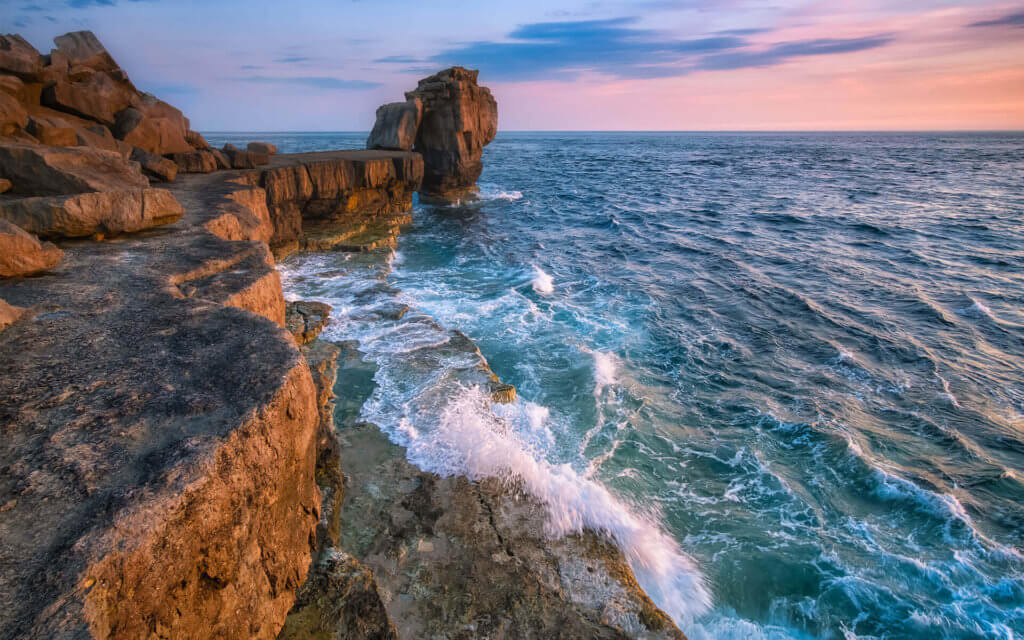 The sun will set behind me, so I was hoping for some nice warm light shining on the rocky coast and Pulpit Rock. But the clouds didn't turn to the right direction for me… My thoughts go back and forth in my head. Shall I move for a other composition? I decided, no I schouln't move. And then… my luck turn on. A few minutes before sunset… My patience is awarded.