The Fountain of life
One of the reasons why I want to visit Wales are the Brecon Beacons… Okay, Snowdonia is also on the list, but not this vacation ? Why Brecon Beacons? I love to shoot landscape photos with water. If you follow me the last years, you will understand it. And the Brecon Beacons have area which called "The waterfall Country". And now you will understand why this area stand on my list.
Some of you know that I'm a Diabetic, and in this area of Wales youre phone have no connections to any network. My lovely wife won't let me go alone in this area (and she's right ? ). It makes the visit to the waterfalls a little bit diffelcult. This walks with my wife means also that our three year little son go with us.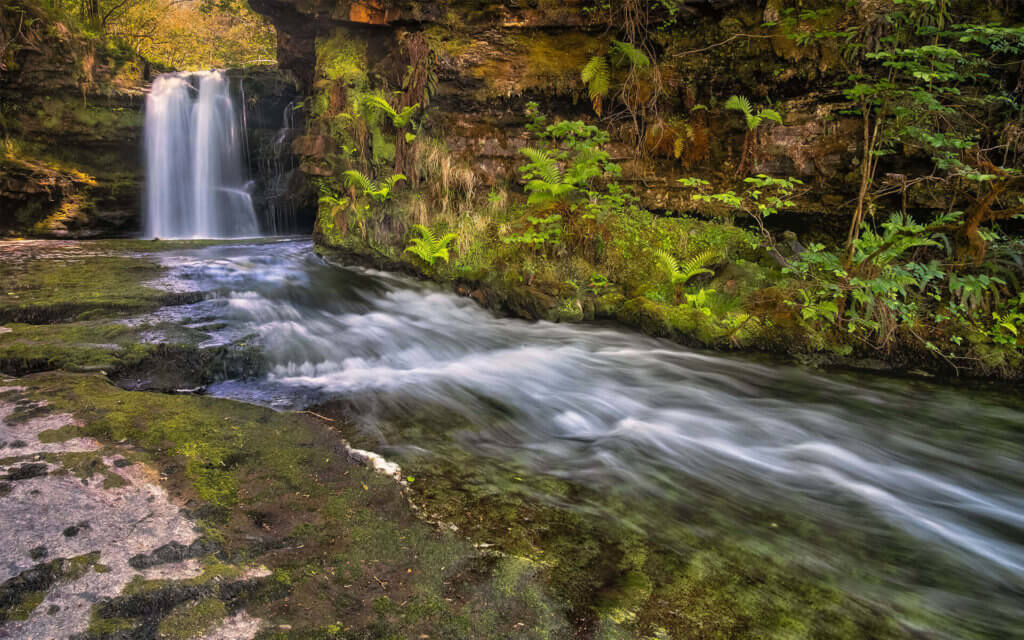 After a search on the internet and ordering a walkingmap of this area, we drive to Pont Melin Fach carparking. It is in the area nearby Pontneddfechan. A wonderful area, with beautiful glenns and waterfalls. We give this walkingpath a try. How long will our son walk this rocky, narrow, up hill, down hill path. 3,5 hours! All by himselve. We where so proud of him. And his dad? He take some nice photos from several waterfalls.
What is nature beautifull! His creation is made so well done. You can watch the rocky hills, see the flow of the water and… you feel yourself very small.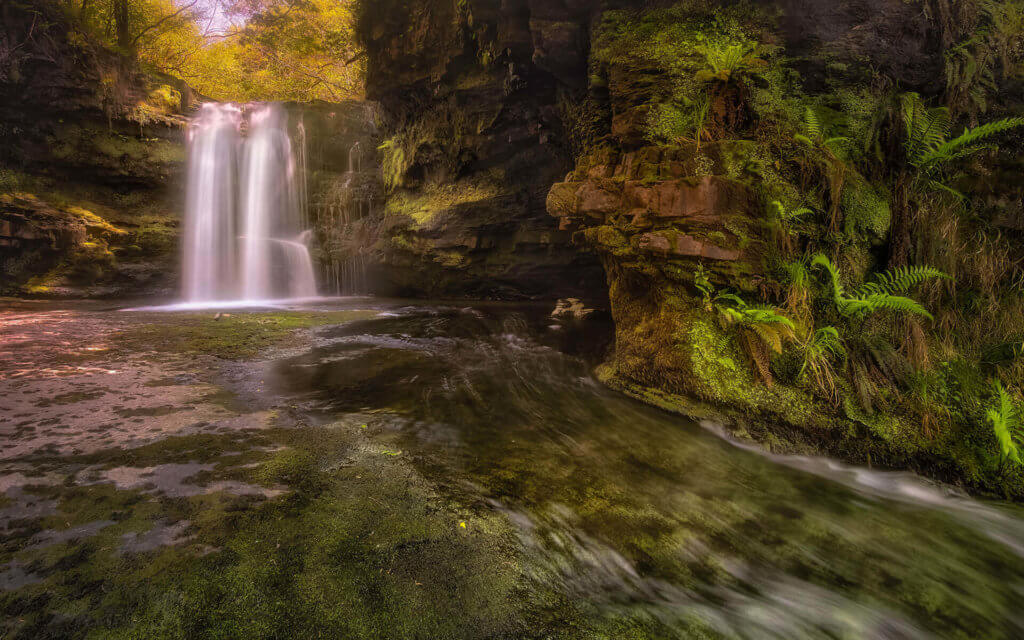 These two photos are the first of this nice walk. More photos from Wales will follow in the future.
ps. this waterfall is the Lower Dwili Falls (and then the upper fall of the lower Dwili Falls, makes it is easy, the naming of each waterfall ? )